Chico, don't be discouraged,
The Man he ain't so hard to understand.
Chico, if you try now,
I know that you can lend a helping hand.

Because there's good in everyone
And a new day has begun
You can see the morning sun if you try.

And I know, things will be better
Oh yes they will for Chico and the Man
Yes they will for Chico and the Man.

Chico and the Man first aired on NBC September 13, 1974
I remember as a young girl growing up being thrilled to watch Chico and the man each and every week . Jack Albertson veteran actor who played Ed Brown an old cranky garage owner and a young rising star named Freddie Prinze were so good together on the show. Scatman Crothers played a joyful up beat Sanitation man with a song in his heart named Louie Wilson. Who could not forget Chico's best friend Mando played by Isaac Ruiz. One of his many well known appearances was on the second episode of the first season. Isaac playing a very eager construction worker in need of a rest room! Several other well known actor and actress often made appearances on the show. Bonnie Boland as "Mable the mail carrier", Ronnie Graham played "Reverend Bemis", and "Touch by and Angel" star, Dell Reese played Della Rodgers.
I have always loved this classic comedy series from the early 70's. I am so honored to be able to remember this show after 30 years! Fans of the show from the beginning to those who rediscovered Chico and the Man in 2001 when TVLand aired a 48 hour marathon, cherish the memories they have of the show and of there favorite cast members. Today we honor Chico and the Man for it's brilliant comedy styles, the cast, crew, and those who gave us laughter each and every week through the television media. Thank you to all of you who were a part of this wonderful phenomenon. - Suzanne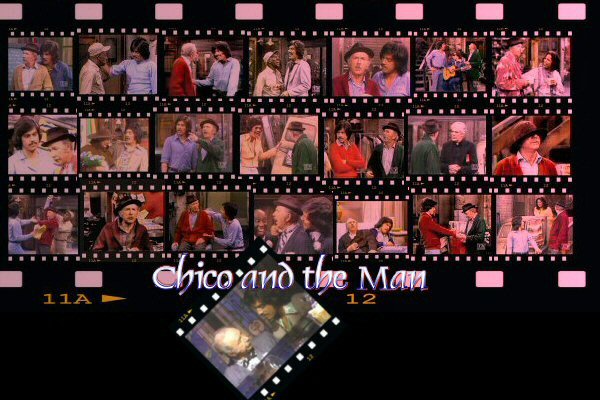 Thank you Suzanne for your commentary, regarding "Chico & The Man". I was part of the show, yet I too, feel as you do. I shall never forget the wonderful times I was able to share with my pal Freddie...and my learning experiences with the master himself...Jack Albertson, "Ed Brown". Scatman Crouthers, who played Louie the garbage man, Bonnie Boland, who played, "Mabel, the Mailgirl", and all the other characters, came in as a
part of the cast, but were never in all the episodes. They were all funny, in their own way, and added to the show, and I miss them all!

I believe that Jimmy Komack, had a brilliant, comedic mind, and his hit shows prove it to be so, but with Chico & The Man...and Welcome back Kotter...he had two big hits on the air simotaneously. But if you remember, "Welcome Back Kotter", had many "character actors" that supported the show, to help make it the hit it was.

John Travolta, is a huge star today, not just because because he got his break on Kotter, but because he is a good actor! And, he has worked hard, and paid his dues! He too, has gone through some very difficult times, but he never quit when the chips were down! He fought his way back to the top, where he stayed. But everything comes with a price.

If John wanted to, he could become an airline pilot, and be very happy, because he loves flying so much. Besides his family, I believe he loves flying even more than acting, though that is only my opinion. But John is a wonderful man, who is so down to earth. He is as human as they come, and I as an old friend, am so happy for him. He deserves, all his success, and has worked hard for it! On Chico, I too worked hard for the success of the show, and as most of you know, came in 2nd to Freddie, for the lead role of Chico. But I didn't get to be on all the episodes, though NBC wanted me on them all. Mabel, and Rev. Beamus, and others, also didn't get to be on all, or most of the episodes, and I feel that was a Jimmy Komack, mistake!

YOU HAVE NEVER HEARD ME EVER SAY ANYTHING NEGATIVE, ABOUT JIMMY, FREDDIE, OR ANYONE! But on this issue, and for the first time, I will speak from my
heart! Chico, could have been a much better show, with all the other character actors. Thats what makes the show entertaining, and funny.

When you focus on only one, two, or threee characters, a show can not carry itself, against the stiff competition. Our competition was, "Mash, Mary Tyler Moore, All in the family, Sanford and Son, Laverne and Shirley, just
to name a few, and every one of those shows, had many characters. Just look at the most top-rated shows..."Cheers, Friends, Mash...they all had so many different characters, who most all became big stars. Just cheers alone, spawned many others.

Freddie was upset that they were not using "Mando" like they could have, because "Mando" was supposed to be in every episode. That's why "Louie" was brought in. Kind of, to replace Mando.We all worked good together, but Jimmy, rest his soul, wanted me to play a
different kind of "Mando", which I would not do.

Unfortunately, Jimmy is not here to defend himself, so I won't get into the issues, and reasoning, but suffice to say, I thought the "Mando" character he had in mind, to be in bad taste, and degrating. So, I did it my way, (as Frank Sinatra once said) but the result was the highway! ha ha ha We will let "old dogs lay", as the saying goes, but believe me, I wanted to be in every show.

A funny show, has lasting power, when the audience, can identify with the characters. Then, there is something for everyone! And, the show is usually funny. But when you start focusing on one two or just three characters to carry a show...usually, that show doesn't last. Chico's best season, was our first, when it was fresh, and our director was Peter Baldwin. Peter was the absolute best! Bar none!

His directing, took us to the top. We knocked off "All in the Family", to become number 1. It was amazing! I knew nothing about ratings, and was naive to hollywood, and had I known then, what I know today, I probably would have not teed-off Jimmy so much! I was a rebel, who thought I had a cause, and kind of "scared" the crap out of Jimmy, as I was a "real", Chicano!

I loved Jimmy, and at one time, I know he loved me too. He was very talented, and made stars of many people, including Freddie. He made Jack Albertson, a household name. Jack had already won an "Oscar, an Emmy, a
Tony, and even a grammy!" He had all the awards, yet was unknown, to most everyone. But Jimmy knew talent, that why Jack was picked to play the cranky Ed Brown.
Jack Albertson was best remembered in his "Willie Wonka" role.

I want to thank all of you who are a part of this group, and especially to Suzanne, for all her hard work in getting us off the ground. She is a "chip off the old block", and I look forward to meeting with her in November, here in Tucson. Thanks also to those of you with your wallpaper contributions, and for posting pictures. You are all, "Mando's Missionettes!" LOL

Thanks again to you all for your continuous contributions, and for continuing to keep the memory of our beloved Freddie, alive! For he is alive, in our hearts, our souls, our minds, and in our spirits. Also, a big hug-felt thank-you, to "George Lopez", whom has done so much also, to help keep Freddie's star shining. George is a dynamically funny comedian, and a wonderful human being. He is so humble, yet so gifted. He's tops in my books, and if you say you love him as I do...Then support him by going to
his concert performances, when he comes to your town.

God bless you all, and know, that Mando, is alive and well, and loves you
mucho!....Mando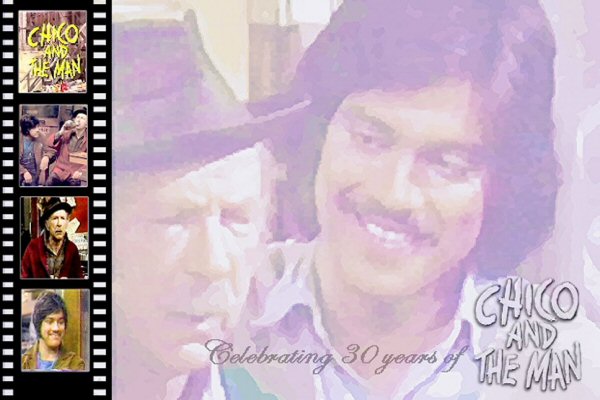 By Ms Dani