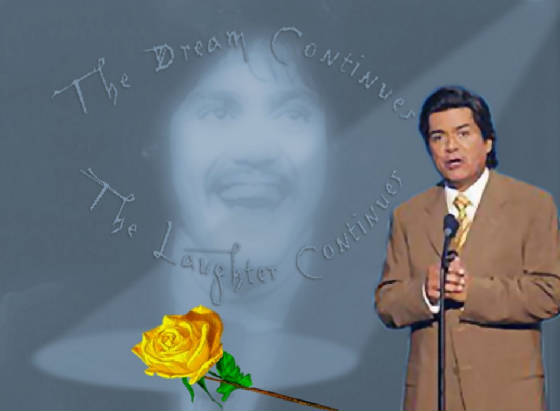 George Lopez tribute to Freddie wallpaper courtesy of Miss Dani. Thank You Dani!
I heard through the Grapevine some very awesome news!!
George Lopez is responsible for helping Freddie receive his star on the Hollywood Walk of Fame in December 14th 2004!
Ed Brown's Garage would like to personally thank Actor Comedian George Lopez for his endless love and support for Freddie Prinze Sr.
On behalf of all of Freddie Prinze's fans, thank you so much George for making this all possible! This is a dream come true!
We love you George Lopez!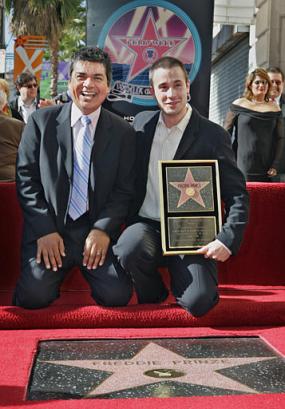 George Lopez kneeling next to Freddie Prinze Jr at the Hollywood walk of fame ceremony honoring Freddie Prinze