Rapping with the Rev and Brother Chico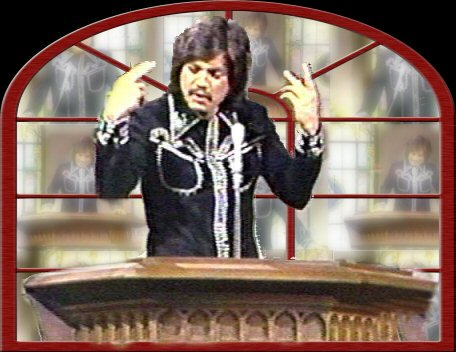 Reverend Bemis: If you require words to conquer her heart. Need no go further then the scriptures.
Ed Brown: Scriptures?
Reverend Bemis: Just quote to her from the Songs.
Ed Brown: What songs?
Reverend Bemis: The Songs of Solomon.
Ed Brown: Oh him
Reverend Bemis: Thou art fair my love. Thou are fair my lips are red as rubies.
Ed Brown: That's lovely Rev. Do you think it will work?"
Chico Rodriguez : Well it worked for King Solomon the Wise. He had 364 Wives
Reverend Bemis: Yeah, I've always called him King Solomon the exhausted. That's a little scriptural whimsical humor
Reverend Bemis visits Ed Brown's Garage.
"Ed can I trouble you for some gas for my scooter?"
"Ed, Chico. I've come over for some advice regarding my sermons"
"Sorry Rev. Your not hip enough for todays audience"
"O Dios Muy!.... Ed wake me up when he is done preaching!"
"Rev. Maybe I can you out with your sermons. Make them more hip"